Yesterday, Editor-in-Chief of our sister brand Packaging Impressions Linda Casey, who is also a senior editor for BRAND United, moderated a 90-minute webinar event jam-packed with a lineup of influential and disrupter brands exploring "The Power of Package Design and Print Innovations."
The live webinar featured some incredibly big names in the branding and design space, as well as leaders of brands using packaging to build a brand story and make an impact with consumers, including Warren G, the platinum award-winning musical artist and founder of Sniffin Griffin's BBQ Rubs and Sauces, as well as Paul Voge, founder and CEO of Aura Bora sparkling beverages, which has made a splash due to its fun and unique packaging design.
In a unique format, Casey ran through the program by interspersing short Q&A sessions between each of the short panels. The first panel session was led by Jeff Jacobs, director of marketing with ePac Flexible Packaging. Jacobs explained that because brands only have three seconds to grab a consumers' attention, packaging needs to communicate with them effectively and powerfully because "packaging is the first thing a consumer sees and the last thing they touch."
He stressed the importance of maintaining a vision for your brand and to keep in mind how your packaging fits into the larger ecosystem of where you are selling, for example, on Amazon. Jacobs introduced Morgan Potts, founder and CEO of Granarly, a granola designed for on-the-go consumers. She shared that although she started her career by going to veterinary school, she found her passion with whiskey infused granola. Although she had a big vision, her packaging didn't exactly practice what she was trying to preach — to appeal to those fueling themselves for adventures and getting outside of their comfort zone. Her granola was initially packaged in plain pouches, featuring handwritten labels.
After Granarly began working with ePac, it transitioned to more vibrant colors and designs, eventually moving to waterproof pouches that could really be taken on-the-go to places adventurers want to be — such as in a lake.
After a short Q&A session, Hector Garcia, president of MBN Creative, took center stage. Garcia explained that his company has helped to create some well-known, extraordinary packaging, adding "you may not know us, but you've seen us." One of those brands that he has worked with is The Bad Stuff Tequila, a premium tequila currently led by President and Master Distiller Felipe Soto.
The Bad Stuff Tequila began with a label that didn't quite reflect the premium quality of the product inside. After working with MBN Creative, the company added gold foil stamp on the bottle and box, and began using Agave paper to carry the brand message through the packaging.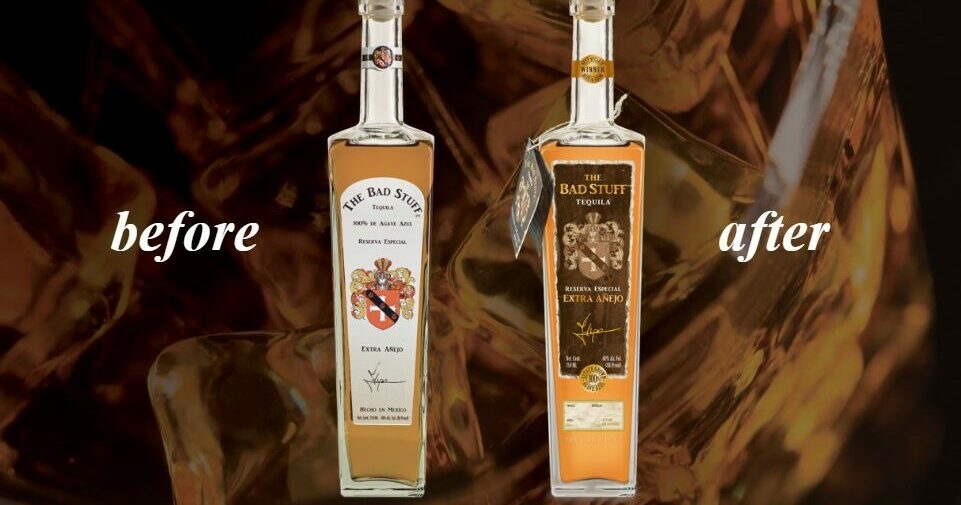 Garcia then brought in another one of the brands that he has worked with: Sniffin Griffin's BBQ Rubs and Sauces, founded by none other than Warren G, hip-hop star turned BBQ sauce proprietor. Garcia explained that when working with Warren G, it became clear that the original branding should be transitioned to reflect a bigger tribute to where Warren G comes from: Long Beach, California. The label was updated from its flat black design to a digital foil label with matte lamination, featuring a Long Beach cityscape in the background, and song titles as the flavor names.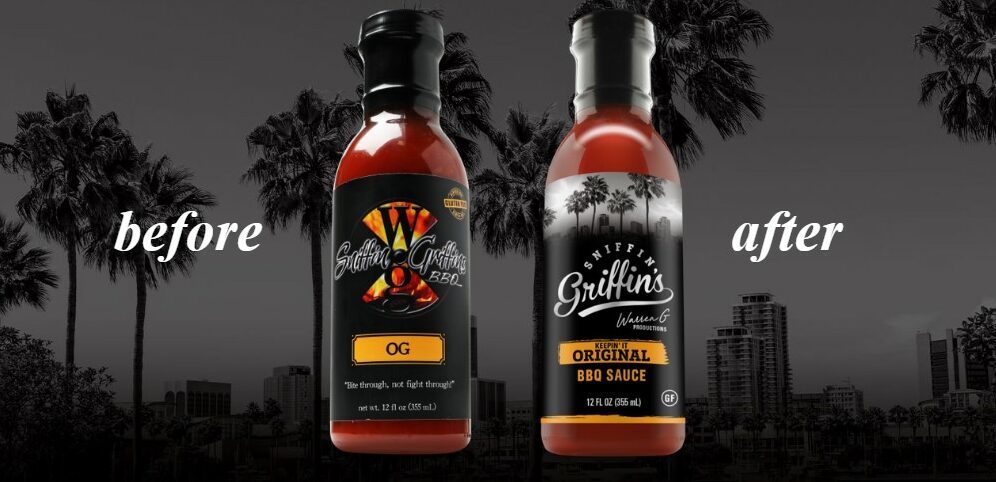 Not only this, but a Spotify playlist, curated by Warren G himself, was added to the label via a Spotify code that can be scanned by consumers who want to listen to music while barbecuing their favorite food.
"I wanted to be able to connect where I am from with the sauce," Warren G said, further stating that he had never before seen a BBQ sauce that "dope." 
As the final segment of the event, Emily Kealy, managing director of SKU, introduced two brands she has worked with: Voge of Aura Bora, and David Kovalevski, founder and CEO of Waka Coffee and Tea.
Voge explained that for Aura Bora, the company started off with its bright and fun packaging as a way to stand out on shelf. Each flavor has its own character and persona, with a very specific vision.
"More important than picking a designer or creative agency is having a strong vision yourself," Voge said.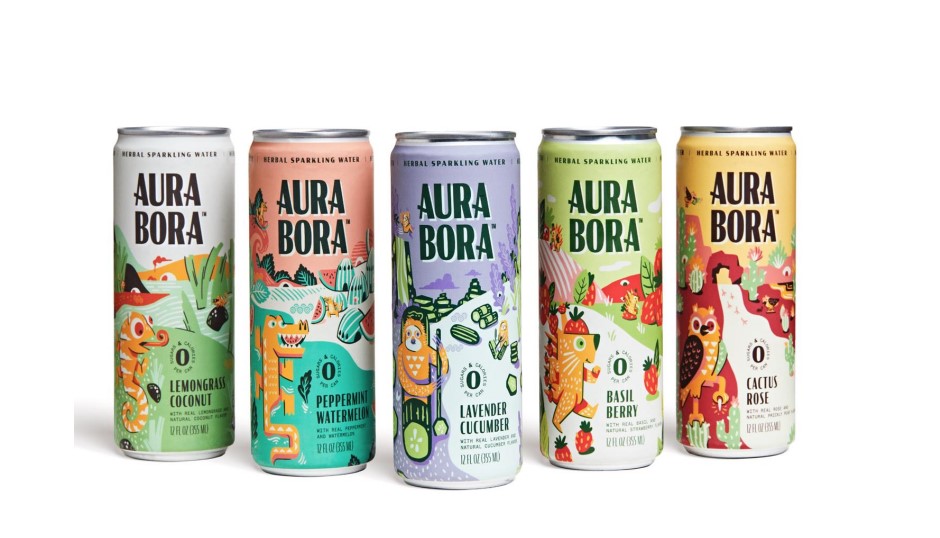 Kovalevski then shared that Waka started with branding and packaging that was a "DIY project." After determining that the company wanted the packaging to showcase its organic feeling, high quality, ease of use, and modernity, it transitioned its packaging to a more organic and sleek design.
The panels were followed by a lively Q&A session that highlighted the attendees' interest in some of the innovative things the brands featured are doing with packaging. For more information and to watch the full webinar on demand, register here.