When it comes to making direct mail stand out from the crowd, there are a few common go-to's that many printers use, such as foil or embossing effects. One option that isn't new, but that many forget about, is using scent to capture the attention of recipients.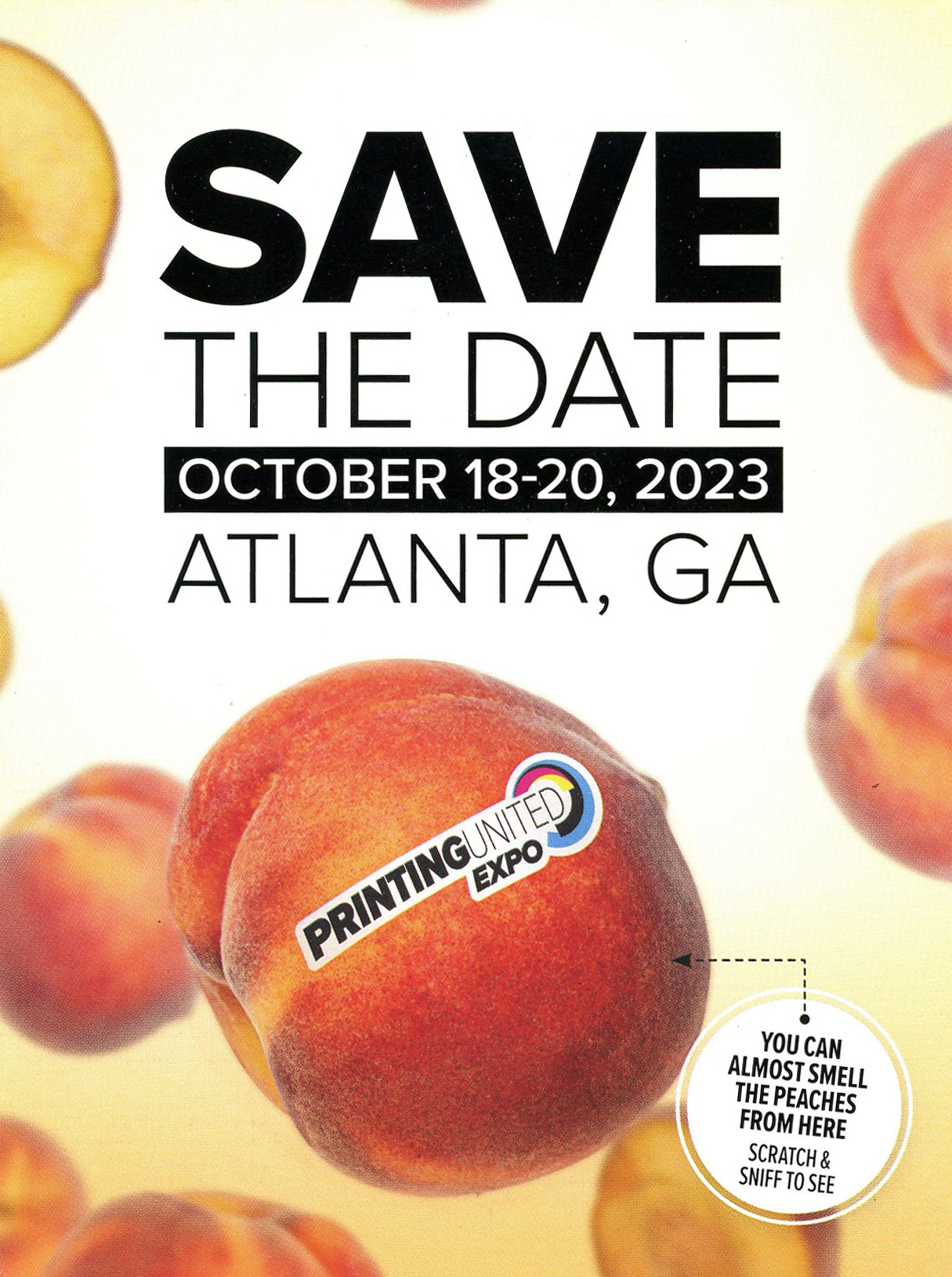 "The use of fragrance and flavor marketing tactics within direct mail in various mail formats using branded, experiential, seasonal, holiday, or campaign-oriented scents is one of the biggest trends in the industry," notes Mark Bernstein, president of Scentisphere, which produces a wide range of scented coatings for the direct mail space.
"Scented varnishes, coatings, and labels within direct mail are a stop-and-hold mechanism, inviting the consumer to trial a fragrance, trigger emotions, awaken fond memories, and transport consumers to an aspirational destination. Scented tactics increase dwell time, driving response rates."
He notes that while the use of scent has traditionally been used for brands that center around scent — perfumes, for example — that is changing. "Specifically in 2023, the trend will be new industries integrating scent marketing into direct mail including airlines, hotels, banks and credit unions, insurance, and media verticals," he adds.
Bernstein points out that scent can be used on a wide range of direct mail pieces, inserts, envelopes, postcards, or even an "ambient fragrance delivery within envelopes." He goes on to note that using scent in all the elements is gaining traction. "With the recent approval by the USPS for Rub'nSmell on the outside of mailers, this is a big opportunity for mailers to drive open rates."
How does it work? Scentisphere's Rub'nSmell varnishes and coatings are an in-line application within the offset and flexo printing environment, so there are no finishing or post-press concerns. "Being an in-line application, including Rub'nSmell is incredibly economical and, in combination with the TSI Promotions, offers mailers a significant net savings to drive both ROI and response rates," he says.
That TSI Promotion is a partnership with the USPS, where mailers using the technology can receive a 5% postage discount February 1, 2023 – July 31, 2023, making it a great way to not only add value to the finished piece, but also help bring the overall costs down.
He continues, "We strongly encourage all printers and mailers to review the USPS TSI Promotions for 2023 and integrate scented technologies in various formats, using different scents to capture strong open and response rates, and ROI. Consumers are looking for experiences, and brands for interactive innovations — scented varnishes and coatings are the most economical way to achieve these objectives."