Case Study
Mr. Dog Creates an Immersive Brand Experience with Unique Packaging Design
Mr. Dog Creates an Immersive Brand Experience with Unique Packaging Design
A purveyor of quality products for dogs, Mr. Dog delights customers by capitalizing on the advantages of digital printing technology.
Like many of us, the founders of Mr. Dog believe people and dogs inhabit a shared world where there should be no difference between the quality, functionality and beauty of products for people and products for dogs. It is the company's mission — and passion — to create well-designed, charming and functional dog products that meet a high standard; crafting something better than any other product on the market. Mr. Dog's products are designed to complement your décor as much as any of your treasured home furnishings.
The company does not create or market novelty or costume products, but rather is intent upon being a purveyor of quality dog goods made in the USA. The brand chose this path because, for Mr. Dog, it's discouraging to read about recalls of pet products made in foreign countries where it can be difficult, at best, to confirm the manufacturer's commitment to quality or verify its code of ethics. By choosing local manufacturers, Mr. Dog can see its products in production and ensure quality control, which the marketer knows is a large part of its success and ability to maintain customer loyalty.
Through its products and product packaging, Mr. Dog has embraced a classic sense of the mercantile, yet reinterpreted the concept with a more modern flair, catering to the way people shop today — and the way people share their shopping experiences.
At a time when 40 percent of the overall market and 74 percent of young adults share a positive shopping experience in their social networks, Mr. Dog delights customers with an unsurpassed omnichannel experience in-store, online and in the home. With an acute eye to superior product packaging, Mr. Dog has grown sales by as much as 50 percent via unique product presentations — presentations retailers are quick to consider as anchor products for in-store displays.
Package Design that Embodies the Brand Experience
Mr. Dog's founders, Matthew Morris and John Mason, were at a point in their careers where they asked themselves, "What's next?" Both came from corporate backgrounds, and they knew it was time for something more personal. They wanted to approach their work with passion. Also, as dog owners, they felt they could make their mark in the dog product industry, and not just with products, but with awareness campaigns and charitable contributions to canine-centric organizations, too.
But that was, and is, a crowded market. In order for Mr. Dog to succeed, its products would have to gain floor and shelf space with retailers quickly. Beautiful and functional products would not be sufficient market differentiators. Morris felt brand differentiation could be accomplished with presentation — packaging design that would not only be functionally efficient for the retailers, but noticeable and memorable, so that in the seven seconds it takes for a product to make a good impression on a potential buyer, results were extraordinary.
Shelf impact is a major concern for all brand owners – especially within a growing and crowded industry. The product label can attract consumer attention and drive purchase intent, according to a new study conducted by Package InSight at Clemson University and sponsored by Avery Dennison. During the two-day study, 193 "shoppers" (109 female, 84 male) wore calibrated, eye tracking glasses while selecting products from a list. Participant eye movements were recorded to provide insight as to why individuals selected certain products.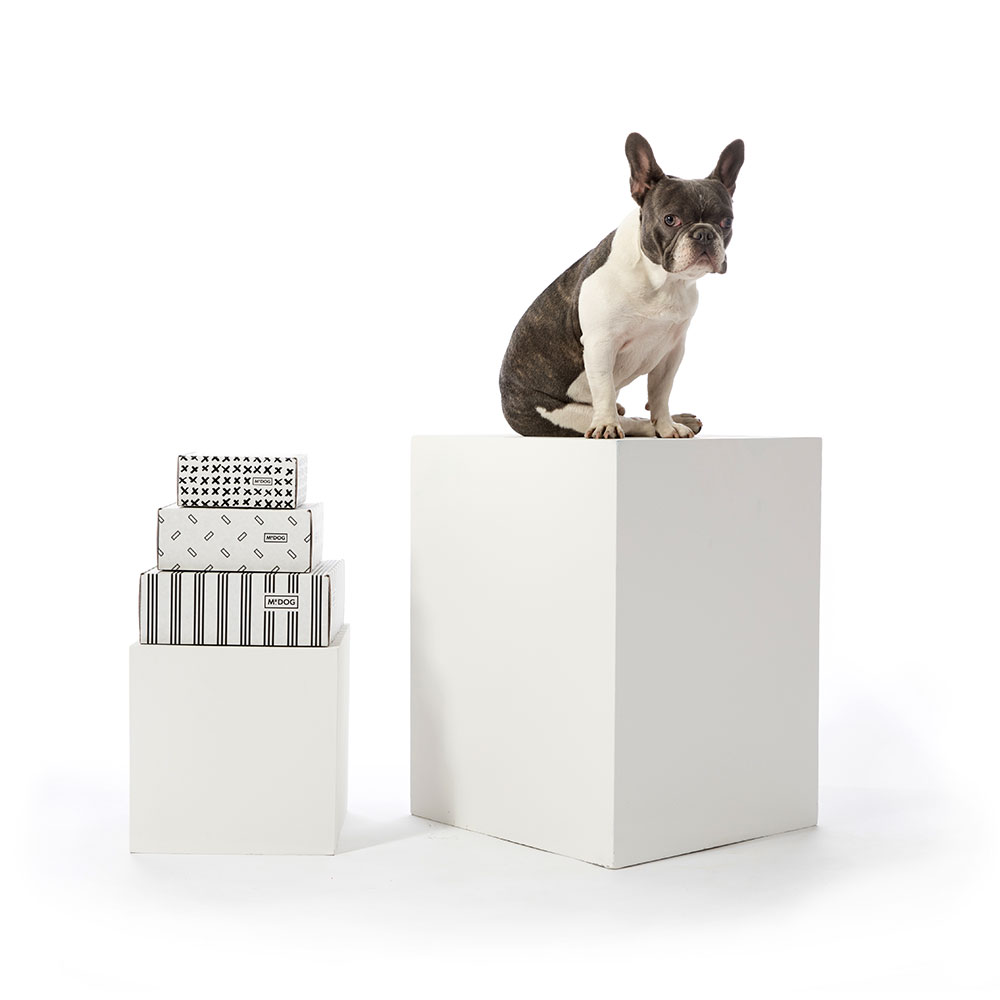 Shelf impact is a major concern for all brand owners – especially within a growing and crowded industry. The product label can attract consumer attention and drive purchase intent.
Participants were asked the following question: How important is the label during your purchasing decision and why?
Some of the responses include:
"Label can be the aesthetic quality that engages you to pick up or interact with a product – definitely important."
"It's very important to me – unless it's a brand that I've had before and I know what I'm getting. I won't purchase another brand unless the packaging attracts me."
"The label catches my eye when I'm in the store so I'm more inclined to buy it."
"Very. There are so many options that I tend to stick with my favorite type of beer and labels that catch my eye or else I'm stuck looking there forever."
"Very important because I know I'm guilty of 'judging a book by its cover.' I either buy beer that I've had and know is good or I try something because it intrigues me."
"Presentation is always important when trying new things."
Morris needed people to experience the brand. He wanted customers to open a Mr. Dog box and have the same brand experience as one would have in a brick-and-mortar store. So Mr. Dog developed a packaging design that would deliver that experience at every touchpoint.
In a 2015 paper titled, The Role and Impact of the Packaging Effect on Consumer Buying Behaviour, Usuf Zekiri questioned 395 people and found about 56% agreed the color [of packaging] has an impact on their buying behavior, 23% strongly agreed and 5% strongly disagreed with the statement. Delving further, Zekiri also asked about the quality of packaging material and packaging design — together, these represent what became the three primary areas of focus for Mr. Dog new packaging solution. The study goes on to disclose that the majority of the respondents agreed or strongly agreed that all three of these packaging design aspects impact their buying decisions.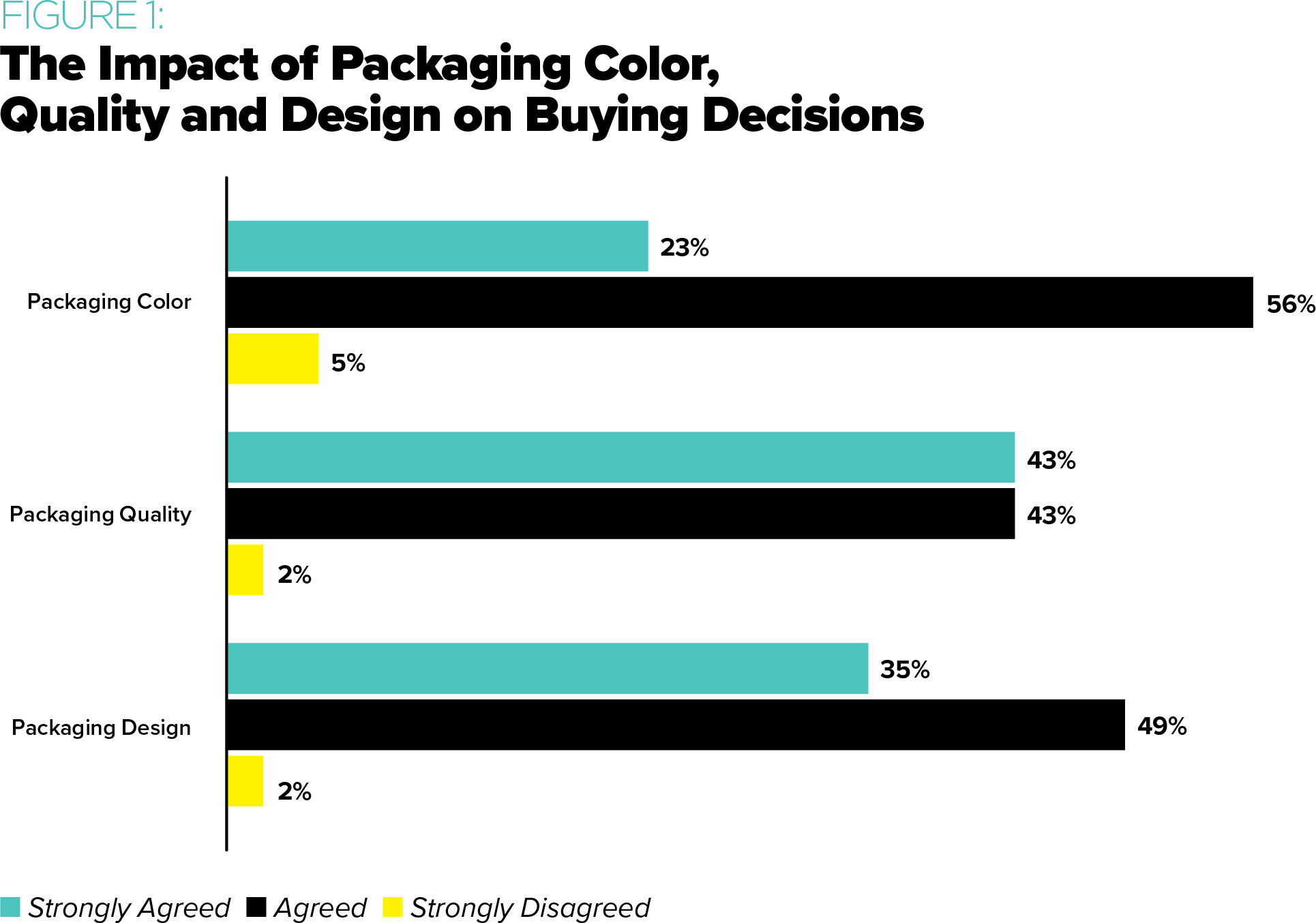 Of the 395 respondents, 43% agree brand image has an impact on their buying behavior; however, when Zekiri delves into innovation is when the numbers go the distance to support Mr. Dog's direction: 48% — nearly half — agree innovation and practicality is important to buying behavior.
Morris says, "I recognized early-on the packaging aspect would be a key component to merchandising, and especially important to Mr. Dog, since we do not have peg-board products. We needed to create something far more interesting and far more solution-based. Thus, our packaging became a primary component of communication — our silent salesmen."
Targeting higher-end stores, Mr. Dog needed a creative packaging design that customers had not seen before. And for retailers, it had to be designed in such a way as to become its own backdrop.
Mr. Dog chose a package design meeting each of its objectives and, in order to benefit from cost savings, the first packages were printed in large quantities. After a short time, however, a warehouse of 3,000 as-yet unused boxes meant company resources were tied up, and though the business was learning more about its market, testing new packaging concepts would have left the company with a great deal of waste — and less money available for other areas, such as new-product research and development.
"We needed to create something far more interesting and far more solution-based. Thus, our packaging became a primary component of communication — our silent salesmen."
Matthew Morris
Co-Owner and Creative Director
Mr. Dog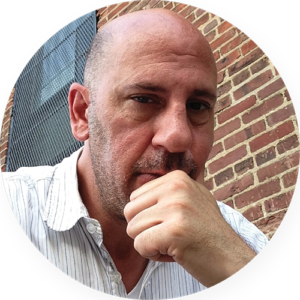 Digital Print: A Cost-Effective Packaging Solution
With a traditional print background, Morris knew enough about short-run digital printing technology to recognize it could provide Mr. Dog with a viable and cost-effective solution. Instead of pre-purchasing large quantities of packaging in order to save money, the company could buy short-run digital print and use the savings in other key areas of product development. This approach also meant the brand could launch new products quicker, because the print-production time would be far shorter.
Along with his graphic designer, Morris designed a system based upon a short-run model. Had the system resolved with traditional printing processes, it would have been a $20,000 to $30,000 investment — making it completely untenable. Morris needed to identify the digital print provider who could meet the company's requirements for ensuring the new system would be successful.
Using Google, he searched and found a custom-packaging supplier based in California who quickly emerged as a possible partner, offering print runs as low as a single box. This presented a far more cost-effective and streamlined process, which would allow the company's investment to work better. Morris says, "The package printer has been the best partner since Day One. They are engaged and work closely with us, involving the company's owner to ensure our needs are met and expectations exceeded."
Digital Print Technology Takes Packaging Design Outside the Box
Mr. Dog has since become one of the packaging company's best and longest-serving customers. Through this digital packaging partner, Mr. Dog has been able to add to its brand experience, maintain full control of design, and elevate the visibility of its products to where they should be — well beyond what a plain box could do.
Morris and his graphic designer had full-time access to an online package-design 3D tools portal — and that was important. The tools enabled them as novices to design their own complete packaging solutions at their own pace and on their own schedule. As they became more expert, they had the option to download the diecutting dieline template, design the graphics in-house and send the completed artwork to the package printer to be created. New features will allow customers to upload their own dielines and simply use the portal for ordering.
Mr. Dog's development process benefits from the very short-runs and, for more popular packages, quantity discounts.
Within two weeks, Mr. Dog's new product packaging had been designed, printed and rolled out, and the quick response shocked even Morris — customers and retailers alike loved it.
Premium Packaging Boosts Brand Awareness and Customer Loyalty
Within two weeks, Mr. Dog's new product packaging had been designed, printed and rolled out, and the quick response shocked even Morris — customers and retailers alike loved it. Mr. Dog had successfully capitalized on its unique position in the market with premium packaging that soon expanded its business into even more retail locations as storeowners chose the brand because of its packaging design brought their shelves to life.
With 20 different packaging systems in use, Mr. Dog can ensure customers who buy a bowl and a bowl stand receive packaging that works well together and continues to communicate the company's brand identity. Retailers use the sturdy, made-to-fit package designs as a plinth, which separates Mr. Dog products from other brands and garners even more attention. Says Morris, "A box just sitting on a shelf is boring — you need something more than that to excite the customer, and we deliver."
Every day, Mr. Dog receives some sort of response from an online customer acknowledging and thanking the brand for the experience they had when opening their purchase. Morris knows it's incredible to have customers take the time to show such appreciation, but he believes customers who spend more for products should have a reasonable expectation of a higher-end experience. And on that point, Mr. Dog delivers.
Mr. Dog's packaging solution isn't right for every product, however. In a 2014 study titled Impact of Visual Elements of Packaging of Packaged Milk on Consumer Buying Behaviour, by assistant professor Muhammad Amir Adam, the author attempts to ascertain the impact of packaging elements on consumer buying behavior, including packaging color, packaging design, packaging material, packaging size, and packaging graphics. As part of this study, respondents were questioned about the effect, if any, rectangular packaging had in their decision-making process (when buying milk), and this was found to have a positive impact, while easy-to-tear pouches had a negative impact. The evolution of Mr. Dog's packaging clearly indicates the importance of listening to and responding to market and consumer needs.
With the new designs, Mr. Dog has boosted its customer loyalty by accumulating a higher percentage of repeat customers than new customers, with sales increases of 60 to 70 percent at the retail level. In the wholesale world of tradeshows, the packaging makes the sale, and this means more and more retailers carry the products.
Morris says, "We have gained the ability to have a much larger and more custom packaging program than ever could have been possible in a traditional print mode. I know what this would look like dollar-wise in print spending, and that would have taken revenue away from developing our products. Sitting on $30,000 in packaging would have meant not developing three or four products we've released this year. Switching to digital, short-run printing has made us a better company, able to deliver a better product."