Pro Tip
5 Best Practices for Increasing Brand Recognition in an Omnichannel World
With nearly all consumers becoming omnichannel shoppers, consistency in marketing messaging and design has become a necessity as businesses seek to expand their reach and ultimately retain more customers.
Now more than ever, inspiring brand loyalty is as much about getting the attention of customers from different vantage points as it is about being memorable. If you are a marketer or company decision-maker who is currently thinking about your next steps for improving brand recognition in an omnichannel environment, the value of a consistent consumer experience cannot be underestimated.
Why Brand Recognition Matters
Brand recognition has always had a certain level of value to businesses; however, beyond basic marketing best practices, brand recognition has become vitally important because marketing teams are often selling to people who already happy customers…with another brand.
In its recent Global New Product Innovation Survey, Nielsen observed that 59% of respondents preferred buying from a brand that was familiar to them. On top of which, 21% had also bought a new product simply because a brand they liked had offered it. Getting your company's foot in the door and becoming the familiar, likable brand people want to buy from begins with brand recognition.
The good news about the rise of omnichannel shoppers is that brands have more opportunities than ever before to interact with customers. If a brand wants to not only compete for customers but also have a shot at dominating and expanding while doing so, consistency and repetition are key. In addition, if a customer is unfamiliar with your brand, it's important their experience is stable so trust and recognition have an opportunity to develop.
So how do you ensure the customer has a consistent brand experience? Here's a list of five best practices for marketing teams to implement that will go a long way towards ensuring brand consistency across the board.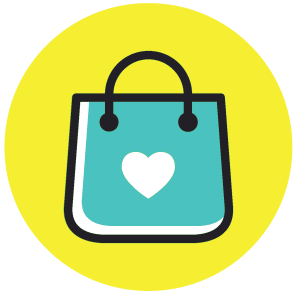 In a recent study,

59% of respondents reported they preferred buying from a brand that was familiar to them.
1. Develop Signature Visuals and Vocabulary
Branded materials don't have to stop at the logo or a few key graphics. Developing both signature visuals and a particular tone or company voice can make you instantly recognizable to customers whether they're scrolling by on social media or stumbling across a blog post. Although marketers often associate concepts like these with digital marketing efforts, having a distinct look and feel for your products extends to catalogs, product packaging, and direct mail pieces.
To see an example of this concept at work, look no further than Apple. You don't have to be a Mac or iPhone user to recognize the sleek, simplified look of Apple products and this is noticeable at every stage from the company's materials all the way down to its distinct packaging. Similarly, have you ever noticed how many Ikea designs are instantly recognizable before you even check the tag? That's what a brand recognition strategy can do for you.
2. Create and Distribute a Brand Style Guide
If you've ever discussed a movie you recently watched with someone or heard someone tell a story you were there for, then you're already familiar with how people can experience the same event and come away with completely different perspectives. When you're attempting to engage with consumers across various channels, you don't want people to come away with dramatically different perspectives every time they interact with your brand.
When it comes to creating a brand style guide, it's important to consider all of the moving parts that have to stay on-brand such as internal communications, marketing messaging and design. An internal brand style guide can include for copywriting guidelines, directions for using a logo, mission statements, and other essential information that will ensure that everyone, from your newest hire to your most senior decision-maker, is literally and figuratively on the same page.
As such, it's equally important to consider all of the departments it could impact along with consultants and freelancers. Once the brand style guide has gone through the approval process, be sure to distribute to all stakeholders both within and outside of the marketing department, and make it easily accessible.
3. Provide Employees with Easy-Access to Branding Materials
When you're striving to achieve brand consistency, it's essential that team members are able to quickly and easily access any branding materials they may need. After all, brand cohesion may be able to survive the odd case of people modifying original graphics or doing their best to take a swing at recreating the company logo, but multiply that by a few cases and things can get confusing on the customer's side very quickly.
Providing materials to employees such as templates and logos allows you to maintain a greater standard of consistency across the board. A side benefit of keeping these materials available and accessible is that it should also give your team a productivity boost now that they don't have to spend time hunting for these materials. The brand style guide should be distributed along with these materials and accessible in the same areas.
In a recent study, people retained pure facts and statistics at a rate of 5%-10%,

but when you told the same people a story, retention rates skyrocketed to 65%-70%.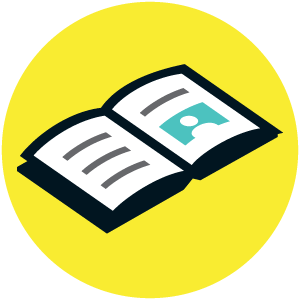 4. Make Your Story is Your Company's "Greatest Hits" Album
In his book, "Story-Based Selling: Create, Connect, and Close", Jeff Bloomfield cites a well-known London School of Business study discovered that people would retain pure facts and statistics at a rate of 5%-10%, but if you told the same people a story, retention rates skyrocketed to 65%-70%. For brands, the moral of the story (no pun intended) is that if you want customers to engage with and remember your brand, it's important to capture their imaginations with the power of storytelling.
Effective brand storytelling doesn't have to be Hollywood blockbuster material in order to resonate with your target demographic. Sometimes it's enough to tell a story that explains to customers what your brand can do for them. A brand that has done this so successfully it is easily recognizable across the U.S. is SoulCycle. This company takes cycling and exercise beyond a mere fitness class and turns it into a shared experience. As their website states, "…it's so much more than just a workout — it's a powerful mind-body experience. We ride together as a pack in candlelit studios to the rhythm of one-of-a-kind playlists". Their consistency in branding ranges from their messaging and lemon wheel logo to the lemon-scented products offered on-location.
5. Engage Customers Across Multiple Channels
This probably sounds like common sense when your brand is navigating in an omnichannel business environment; however, many companies don't consider how their branding comes across in each channel. In light of Aspect Software's study that found "businesses that adopt omnichannel strategies achieve 91% greater year-over-year customer retention rates compared to businesses that don't," it's clear there are long-term benefits to taking this approach.
Brand recognition is often the result of repetition. The more channels you use to engage with current and potential customers, the more opportunities your brand will have to build relationships with customers. However, this is only effective if you have consistency. Be sure to audit the channels that already exist before stepping into new ones.
For marketers and decision-makers who are planning the next steps for their marketing efforts, the phrase "it isn't what you said but how you make them feel" is becoming increasingly apt. By optimizing internal and external processes as well as online and offline company materials, achieving brand recognition in an omnichannel market environment is a company goal that's well within reach.