Pro Tip
6 Steps for Auditing Your Brand's Customer Journey
In the business world today, brands are increasingly seeking to offer customers a process and approach that's focused on them. Although there are almost always things that individual departments can do to enhance that customer-oriented approach, nothing beats a systematic, top-to-bottom customer experience audit.
Here's a quick and straightforward guide on how you can perform an effective customer experience audit in six steps.
Step 1: Observe and Document Your Current Customer Journey
Before you can audit and improve the customer experience with your brand, it's essential to have an in-depth understanding of what the experience currently looks like from the customer's point of view.
Although current guidelines and materials can be useful when you're getting started in your audit, as any manager can attest, there's often a gap between written business procedures and the way that those procedures are being executed by team members.
Is there an oversight in the guidelines that's causing team members to develop their own best practices? Does the team have a culture of being established around the handling of certain customer inquiries that's contrary to "the spirit" of the guidelines?
These are all details that have a direct impact on how customers experience interactions with your company that you might not be able to glean just from reading up on the current expectations. Study and documentation of your current customer journey will allow you to gain an intimate understanding of what the current state of affairs at your company is.
Step 2: Map Out Your Customer Journey
Once you have a good sense of what is happening in your current customer journey, your next step is to map it out.
In both digital and print contexts, although primarily in digital, you've probably heard people espousing the wonders of infographics as a fun and engaging means of conveying information. When it comes to offering a visual representation of the customer journey and the overall performance of your sales funnel, there's no beating a customer journey map.
Beyond the bird's eye view that a map gives you, Sail Thru also observes that customer journey mapping makes it easier to find and address gaps in the customer experience. Weaknesses in channel engagement and keeping the funnel going when customers change devices were two of the potential pitfalls noted, but breakdowns can also happen in the post-sale care.
Whether you're aiming to overhaul your customer experience or just make a few tweaks, a customer journey map makes everything easier.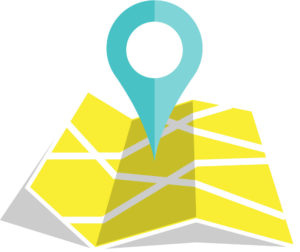 Customer journey mapping makes it easier

to find and address gaps in the customer experience.
Step 3: Find Out What Customers Think
The best way to get a sense of what is and isn't working for customers going through your brand's funnel is to get the information directly from them. Your customers will be able to help you identify key information that you or your team might have otherwise overlooked.
Are you plagued by slow shipping times? Is your target demographic finding your marketing too aggressive or consistently saying that your support team is always rushing them off the phone? That is information that your customers would be able to tell you.
Additionally, talking to your customers also allows you to find out what your target audience values at different stages of the customer service journey. It's easy to think that your customers are with you due to your company's unique proposition value, but the answers you hear just might surprise you. Maybe they're loyal to your brand because your customer service is the best in the industry.
However, as useful as it is, this type of feedback is difficult to find unless you ask.
Step 4: Identify Your Customer Journey Touchpoints
Touchpoints are the engine that makes your customer journey go. If you can identify when and where you're interacting with customers, the rest of your customer experience audit falls into place much faster.
In its "The State of the Customer Journey 2018 Report," Kitewheel found that customer journey interactions had shot up from 400 million in 2013 to over 3 billion in 2017. With interactions rising significantly and counting, you just might be surprised to find natural touchpoints in your customer journey that might not even be formally accounted for in the current customer experience.
What factors affect the number of touchpoints that customers have with you? Do customers who hear about your brand through social media require more touchpoints from you? Could a second or third sales funnel be needed for a substantial portion of your customer base?
As you examine the different touchpoints you come across, these are some of the questions you may want to be asking yourself.
Customer journey interactions shot up from
400 million in 2013 to over 3 billion in 2017.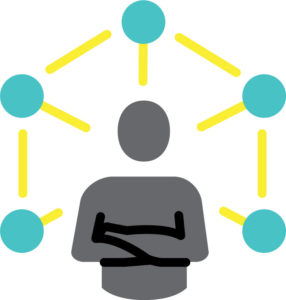 Step 5: Consider Customer Journey Enhancements or Improvements
An audit isn't complete without a plan for improvement. With the information that was systematically gathered in the earlier stages of the audit, a plan that brings out the best in your customer journey should be within reach.
Weaknesses in the customer journey can cost a brand in more ways than one. There are the direct losses that come from lost sales and disgruntled customers, but there are also the indirect losses that decision-makers aren't always able to see. These would include less quantifiable measures such as internal strain on team members who are trying to compensate for problems in the journey.
After completing step four you should have a working customer journey map, a deep understanding of the process, as well as a list of pain points and values to go with a sense of how customers feel about the different steps in their journey. At this stage, there should be enough information to make recommendations with.
Is there a particular brand value that's resonating with customers? Is there a particular touchpoint that appears to be costing you a disproportionate number of customers? Now is the time to evaluate these details and tease out practical steps to take.
Step 6: Think of How Technology Can Improve the Customer Experience
System improvements can often be simplified with the help of technology. When certain tasks and jobs can be automated, that helps with making the customer experience more consistent without asking too much of team members.
With customers being increasingly interested in convenience and the ability to do things at their own pace, and business being willing to oblige, technology has become an invaluable means of bridging gaps with customers. As tools like automated email sequencing and chatbots have become more and more accessible to businesses, it may be worth your company's while to consider implementing a few.
Of course, this doesn't have to be restricted to your online efforts. There are ways in which technology can be utilized to assist with your offline efforts such as with automated reminders for post-sales follow up phone calls or for creating the types of personalized images that can help make your packaging and direct mail efforts stand out.
Auditing your brand's customer experience doesn't have to be huge and complicated undertaking. By documenting and evaluating the current customer journey, utilizing customer journey mapping, spotting and finding ways to improve touchpoints, and exploring the additional options technology may offer your brand, you'll be well on your way to completing an efficient, timely, and effective customer experience audit.